Candidate Bios
By-Election 2021-2022
Candidates
Please see the candidate submitted biographies listed below.
College of Graduate Students Representative
Kirthana Ganesh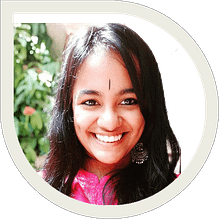 I am a third year international doctoral student in the Clinical Psychology program from Bangalore, India. I have been an active member of a variety of graduate student bodies over the past 3 years, focusing specifically on graduate student welfare with an emphasis on enhancing mental health support. As a member of the Graduate Student Committee of the SUO, I have worked alongside passionate grad students on initiatives such as the increase in mandatory PhD funding that was approved this academic year. I have had the privilege of being an interim CoGS representative for the past five months, during which we have organized a number of initiatives such as a Graduate Student Townhall and the creation of graduate student care packages (still up for grabs!). We have a number of exciting and meaningful plans to support graduate students at UBCO, and I would love the opportunity to continue as the CoGS representative to see these projects come to fruition.
Faculty of Creative and Critical Studies Student Representative
Laavanya Prakash


My name is Laavanya Prakash and I'm a 4th year Bachelor of Arts- Art History major, and Visual Arts minor, from Bangalore, India. I am heavily involved in research into colonialism and post-colonial theories in South Asia. In my time at UBC Okanagan, I have held various positions such as Co-President of the Indian Culture and Dance Club, the Vice-President of Age-Link UBCO, Student at Large for SUO's Campus Life Committee and an International Peer Recruitment Assistant. I currently also work as the Faculty of Creative and Critical Studies representative to the Okanagan Senate, UBC Student Ambassador and a Global Engagement Office Ambassador where I take part in facilitating a better campus experience for students. I am also a recipient of the Outstanding International Student award, the International Major Entrance Scholarship, the Deputy Vice Chancellor Scholarship, the International Community Achievement Award and the International Undergraduate Research Award. You can often find me in the FCCS building, developing prints in our darkroom. In my 4 years here as part of the faculty, I have truly fostered a sense of community and believe that I can ensure that I provide opportunities that have the faculty's best interests at heart.
Faculty of Health and Social Development Student Representative
Grace Halpin


My name is Grace Halpin and I am running to be re-elected as the Faculty of Health and Social Development Student Representative. I am from Calgary, Alberta and I am a second year Human Kinetics student. Currently, I also stand as the elected treasurer of the Human Kinetics Student Association. I am passionate about advocating for students and am looking forward to continuing to make our faculty the strongest that it can be. Helping students make meaningful connections and networks that will help to advance them in their degree program is what makes this role so enjoyable. In this position I represent Health and Exercise Sciences, Nursing, and Social Work. Coming from a background of various leadership and volunteer positions, I am a worthy candidate to represent the Faculty of Health and Social Development. I consider myself to be an advocate for inclusivity, integrity, and hard work and will work to create a safe and positive space for members of our faculty. My experiences and opportunities at UBC Okanagan have driven my passion to motivate other students to love and fully enjoy their UBC Okanagan experience. If re-elected, I will work to further develop and expand the connections and programs that are already implemented. Thank you for voting for me.
Representative for the Faculty of Arts and Social Sciences
Geetika Sadarangani


Hello, my name is Geetika Sadarangani. I am a 2nd year international student from India majoring in Psychology and minoring in Theatre. I am running for the position of Student Representative for the Faculty of Arts and Social Sciences. My main goal as a Student Representative will be mental health awareness. The ongoing pandemic has taken a huge toll on the mental wellbeing of students and that is something which needs to be taken seriously. I want to make outreach programs to make sure that all the students as well as faculty members are given the support they need.  When I first came to Kelowna I was very lost and had a hard time connecting with my faculty, especially after all the communication being online for over a year. As a Student Representative, I wish to work alongside the student body and ensure that the students can connect easily with their faculty and other students. In my free time I enjoy going to different places with my friends, cooking and reading. Most people describe me as a humble and respectful person who is always open to new thoughts and ideas. I am always open to meeting new people and making more friends. If you ever want to get in touch with me you can always contact me on Instagram on my id geet_xox. I truly believe that, if given the chance, I have the skillset required to make positive and meaningful change. I look forward to working with you.
Instagram id- geet_xox
Lindsay McGrail


My name is Lindsay, and I am a fourth year Political Science Major here at UBCO. But there is much more to a person than their year and major, and that is something I believe makes the university a unique and diverse place. Beyond my education, you will find that I am a person who loves to garden, create, and enjoy nature whenever possible. I have a passion for community and justice, and it is these very attributes that make me the ideal candidate to serve on the Student Union. The SUO is a place where students are prioritized, this means caring for their wellbeing, mitigating their struggles, and providing them the services they need to succeed. As the incumbent Arts representative, I have gained both experience and know-how over the past few months and would be honoured to continue to put my ability and passion into an organization that fights for the needs that FASS students face. I have chosen to put forward only three platform items instead of 4 because I want to leave space on my agenda for specific needs within our Faculty. This election (and if elected, over my next term), I have dedicated myself to listening to my fellow peers – so please reach out to me through my social media pages if you have a concern. I am here to listen.
Mashal Narsi


My name is Mashal Narsi and I'm a second-year student majoring in PPE (Philosophy, Politics and Economics). As an international student, studying online with different time zones and having insufficient resources to our disposal to fully utilize has been extremely challenging, as many of you will relate. Becoming a Student Representative will enable me to advocate for greater access to resources, for us to build long-lasting and worthwhile connections. A safe space where keeping your mental health in check is always a priority for me. In my free time, I enjoy volunteering at different organizations, reading and also writing.
Maziar Matin Panah


It is with great honor to be trying to represent all of the hard working student of the faculty of Arts and Social Sciences. My name is Maziar Matin Panah and you may wish to call me Maz!  Having immigrated from Iran in 2013, I spent the past eight years living in western Canada, using the opportunity of the public education system to improve my skills in communication, speaking, debating, and socially interacting with others. As of right now that we are all coming back together to partially join our in-person classes, it is the perfect opportunity for thinking and collaborating through the means of academics to build a better campus and a more practical education experience for everyone.  Having that said, I question myself by asking "Why shouldn't I use my skills for improving our community?" And that is why I am gratefully trying to campaign to become the Student Representative of the Faculty of Arts and Social sciences.  Through the aspects of respect, academic hard work, and collaboration, I would use the best of my ability for achieving the improvements which lie ahead.  Cheers!
Megan Johnston


Hi everyone! My name is Megan Johnston, and I am running to be your Faculty of Arts and Social Sciences Student Representative! I am currently in my third year of studies at University British Columbia – Okanagan majoring in Political Science and minoring in English.  My goal after I complete my undergraduate degree is to go to Law School to study and practice law, but before I get there, I made a commitment to leave this University a better place than when I got here, and I believe running for the Student Representative position is a great place to continue that ambition!  I was born in Armstrong, BC and moved to Kelowna when I was five years old! I lived in Wisconsin for three years where I completed my high school diploma. That time away from home made me realize I wanted to come back to continue my education here on the Syilx Okanagan Nation Territory. I believe in the importance of recognizing and acknowledging this beautiful land on which we get to study, and I am thrilled to be able to appreciate it alongside all of you.  I come from a big family which has always led me to gravitate toward community. My experiences with the SUO and the students who presently represent our Student Union have been tremendously positive and supportive and it was immediately something I couldn't help but want to be a part of! I look forward to influencing that sentiment in other students as well should I be given this opportunity.