The Universal Bus Pass (U-PASS) provides all UBC Okanagan students with affordable access to BC Transit in the Kelowna (and surrounding) area.
All transit service on-campus is between the Administration (ADM) building and the Engineering, Management and Education (EME) building, please see the UBC Okanagan Transit Exchange map further down this page for more details.
Please read through the U-PASS Frequently Asked Questions (FAQ's)

For schedules and more detailed transit maps, please visit:
www.bctransit.com/kelowna
NextRide FAQs
Have feedback about transit? Please report it to BC Transit and let us know.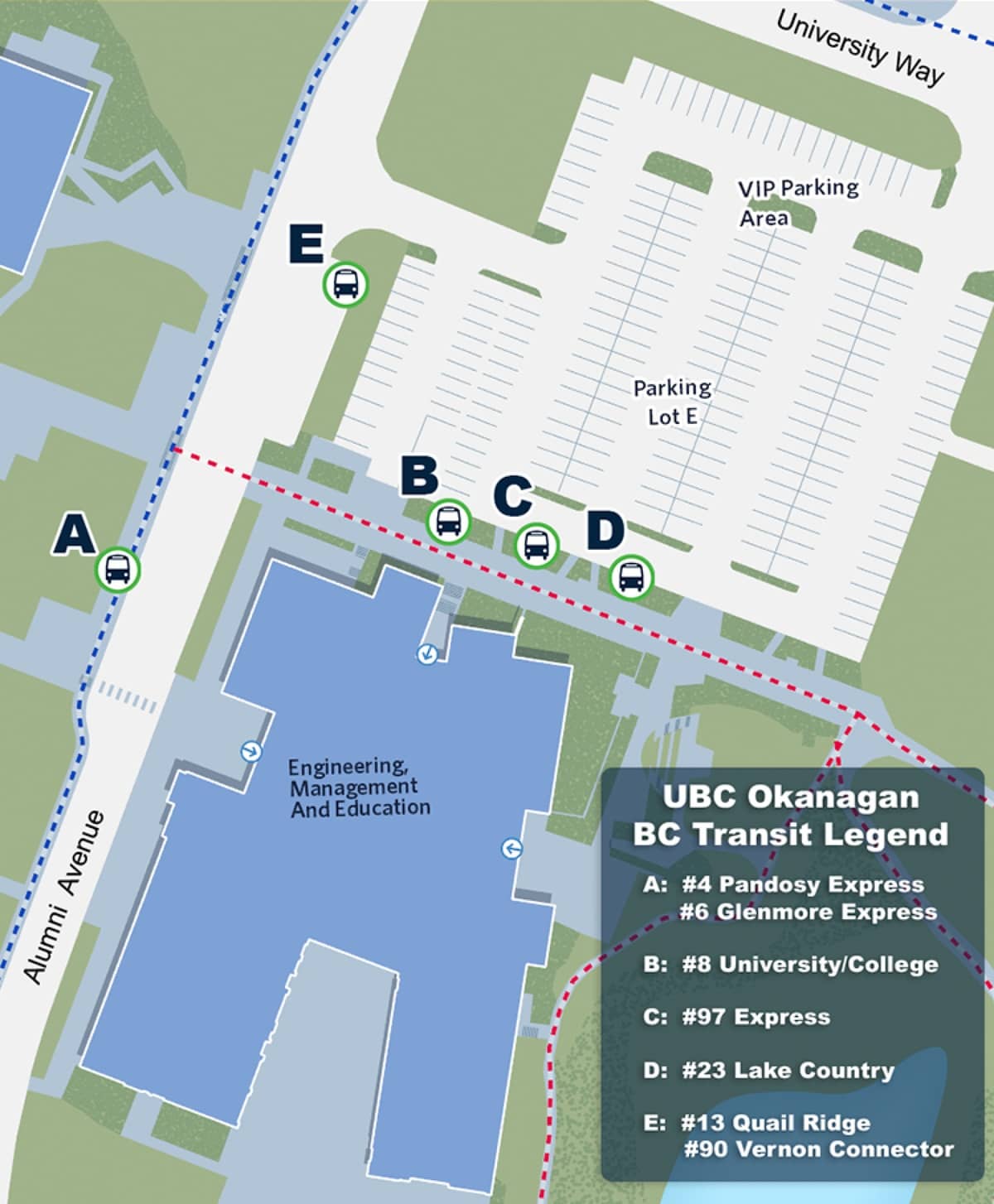 UBC Faculty and Staff PROPass Program
As a UBCO employee, you are eligible to enrol in the ProPASS Program to receive a reduced cost on adult monthly bus passes. Enrol online or through Parking Services for a minimum of one four-month Pass Period.